Services Offered
Entire is one of the area's leading supplier of machined and fabricated parts, specialising in a whole range of materials.
Our level of or quality and expertise is highly regarded throughout the industry. As a result, we continue to supply a range of business sectors, including rail, road haulage, food, pharmaceuticals, waste water and power. We have a dedicated sales team, all with many years experience in the industry, offering a personal service to all our customers.
In addition, our time-served workshop engineers enable us to offer a service that is second to none. Our experience and product knowledge from shop floor to management ensures that we can really understand customer requirements and deliver the best results possible.
Precision Machining
Fabrication - MIG, TIG & MMA
Assemblies
Castings: Ferrous & Non-Ferrous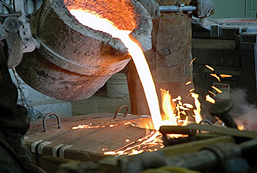 Forging
Surface Finishing
Overhaul & Refurbishment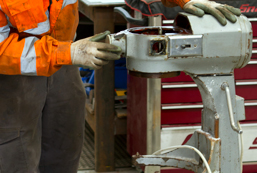 Laser Cutting
Capacity List
Conventional Turning
Maximum Diameter: 500mm
Maximum Length: 2200mm @ 90mm Diameter

CNC Turning
Maximum Diameter: 432mm
Maximum Length: 864mm

CNC Turning with Bar Feed
Maximum Bar Feed Diameter: 3" Bright Bar
Maximum Length: 1200mm

Conventional Milling
Maximum X: 2000mm
Maximum Y: 1000mm
Maximum Z: 500mm

CNC Milling
Maximum X: 2000mm
Maximum Y: 1000mm
Maximum Z: 546mm

Drilling & Tapping
6ft Radial Arm Drill of 3" Diameter 1m3
Various Drill with Maximum Chuck Size 2"
XYZ Fast Tap

Boring
With 2 Axis Digital Readouts: Max Size

Broaching & Slotting
12" Depth x 500mm Maximum Diameter

CNC Laser Profiling Flatbed
4m x 2m Bed
25mm Thick Mild Steel
15mm Thick Stainless Steel
8mm Thick Aluminium

CNC Flame Cutting
6m x 3m Bed
200mm Thick Stainless Steel

Tube & Box Section Laser Profiling, also, Wire, Spark Erosion & EDM Fast Hole Drilling

Fabrication
Folding, Rolling, Coded MIG, TIG & Arc Welding in Aluminium, Mild Steel & Stainless Steels. Guillotine & Plasma Cutting

Finishing
Surface Grinding, Lapping, Polishing, Powder Coating, Anodising, Zinc Plating, Galvinising, Wet Paint, Shot & Sand Blasing, Vapour blasting, Hot Chemical wash, Teflon & Corracoat Coatings

Other Services Available:
Overhaul & Refurbishment, Castings in both Ferrous & Non-Ferrous materials, Heat Treatment and Material Testing/Analysis
Entire Engineering Group Holdings Limited
Units D & E, Great Fenton Business Park, Grove Road, Fenton, Stoke-on-Trent, Staffordshire ST4 4LZ
Tel: (01782) 744444 Fax: (01782) 744364 Email: sales@entire-group.co.uk